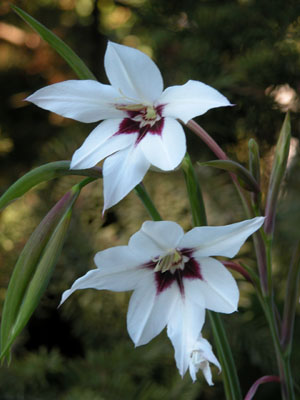 Photo by A.Herreshoff © 2005
_______________
Conference on Evidence-Based CAM for Cancer Advocates (March 3-5, 2011 West Palm Beach,FL)
sponsored by
The Annie Appleseed Project


At this conference. Ann Fonfa brings together 25 of the most creative minds in integrative cancer medicine.
Madeleen Herreshoff, former Dir of CANHELP spoke on:
Smart and Informed Self Medication
Click here to read or to order a CD/tape of Madeleen's talk and others such as Lynne Farrow from breastcancerchoices.org, Dr. Michael Schachter, and Michael Horwin of Cancermonthly.com
Teleconference on Cancer with Madeleen Herreshoff, Michael Horwin of CancerMonthly and Ann Fonfa of the AnnieAppleseedproject
Click here to listen to Madeleen on "YourCancerToday" show

Turmeric info for cancer
click here
Spiritual PhytoEssencing
for Body and Soul
Dr.Bruce Berkowsky
Specially selected PhytoEssences made from Essential Oils blended just for YOU can promote healing.

Check out the Master!
CANHELP
Founded by Patrick McGrady in 1983

An Information and Support Service for Lifesaving Alternative Cancer
Therapies and Complementary Cancer Treatments
"Diagnosed with Cancer?"

"If You Have Hope, WE CAN HELP!"



CANHELP has been serving cancer patients for over 25 yrs. We are an independent business entity and accept no compensation for products or physician referrals.

"Do you need help finding the best treatment that...?"

Is right for your type and stage of cancer?
Includes alternative, complementary and/or cutting edge options?
Fits with your lifestyle and beliefs?


"Could you use guidance with...?"

WE CAN HELP!

"Who does CANHELP serve?"

Cancer patients and/or family members, who:

Wish to take an active part in the healing process
Are willing to think outside the conventional medical box
Realize healing from cancer is not just about taking pills or one treatment, but an ongoing journey
Are looking for ways to heal without excessive amounts of stress
Believe in the innate ability to heal
Would like the guidance and support of a knowledgeable person to coach you through your decision-making journey
Have an interest in life saving alternative cancer therapies


"How is CANHELP different than other

treatment "search" services?"

You will be helped by someone who:

CANHELP DIRECTOR AND OWNER

JOAN RUNFOLA

Joan Runfola is a breast cancer survivor, a compassionate cancer counselor and health coach with over 25 years of experience.

Madeleen Herreshoff, CANHELP's former Director says: Joan is a knowledgeable, insightful and supportive person whose passion it is to help cancer clients, give them hope, guide them through their struggles and worst fears, and provide them with tools and information to choose the treatments best for them.

Joan Runfola has all these qualities and more. She is smart, patient, kind, open-minded and inquisitive! I trust you will be in great hands under Joan's wisdom and guidance.
Madeleen Herreshoff, former Director CANHELP INC.

To get acquainted with Joan, email her at joan@canhelp.com

"There is no separation." - Eve Rosenbloom, breast cancer client
"CANHELP has been a valuable resource for me and my patients for many years." - Bernie Siegel, MD, Founder Exceptional Cancer Patients, New Haven, CT
"Because I want the best results for every cancer patient I meet, whether speaking to them on my radio show or in my Practice, the first question I ask them is always the same: 'Have you called CANHELP so you really know what is available for your cancer?'" (excerpt from letter)
Robert Crayhon, Ph.D., Radio Talk Show Host, "The Voice of Wellness," New Rochelle, NY


Joan Runfola, Owner and Director
of CANHELP, LLC

Over the past 27 years, CANHELP has reached out to thousands of people, helping them find the best alternative cancer therapies as well as innovative cancer therapies worldwide. To begin learning how CANHELP can help you, email Joan today at: